First the Medal, Then the Ring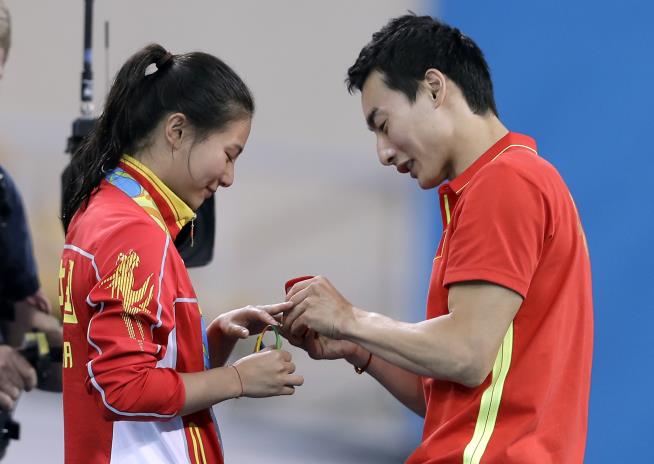 He Zi of China settled for silver in women's 3-meter springboard on Sunday before accepting an even bigger prize: an engagement ring. Boyfriend and fellow diver Qin Kai surprised her with a marriage proposal as she stepped off the medal podium.
A serious-looking Qin got down on one  knee and appeared to speak at length to He before opening a small box. Qin took out the ring and after she solemnly nodded yes, Qin slipped it on her finger.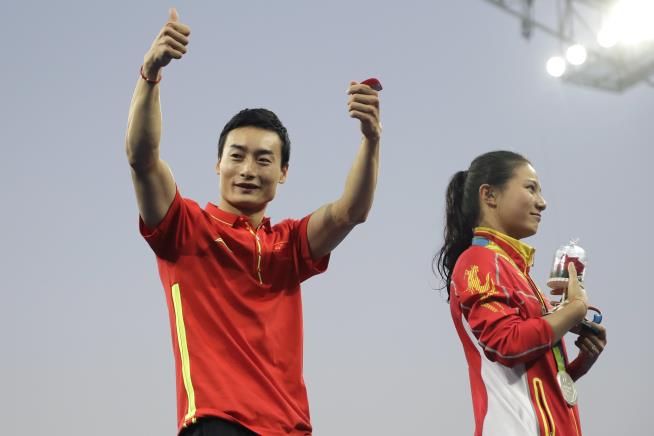 He clapped her right hand over her eyes and Qin presented her a red rose encased in glass. The crowd cheered its approval. The other divers stopped what they were doing and watched in amazement. Qin thrust both arms triumphantly as they left the podium, reports the AP.