Guess What Amber Did With Her $7 Million Settlement…
 The Amber Heard-Johnny Depp divorce saga has finally  ended with $7 million settlement awarded to Heard.  For those who accused Heard of being after Depp's money, Heard announced that she is giving the entire $7 million settlement to charity, People reports. "As described in the restraining order and divorce settlement, money played no role for me personally and never has, except to the extent that I could donate it to charity and, in doing so, hopefully help those less able to defend themselves," she said in a statement.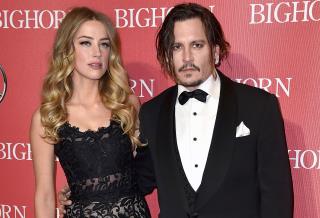 Heard—who accused Depp of abusing her, but dropped a restraining order request as part of the settlement—says half the money will go to the American Civil Liberties Union, with a request that it be used for the ACLU's programs to combat violence against women, the Guardian reports. The other half will go to Children's Hospital Los Angeles, where Heard has worked as a volunteer for the last 10 years.