Lunch Lady Quits, The Reason Why Will Infuriate You!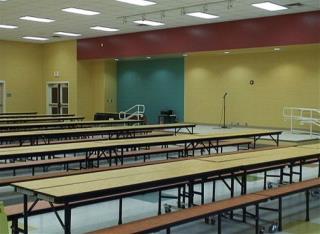 A cafeteria worker in Pennsylvania says she loves her job, but she will not take hot meals away from kids who can't pay for them. Stacy Koltiska  quit her job at Wylandville Elementary School and told the  Washington Post that a new policy brought in over the summer requires workers to refuse hot meals to kids whose parents owe $25 or more for lunches. If they are in kindergarten to grade 6, they are allowed to have bread and a slice of "government cheese." Older kids owing $25 or more get no lunch at all. Koltiska says the "lunch shaming" policy has forced her to take hot meals from kids, throw them away, and still charge them for the meal.
"The first week of school on Friday, I had to take a little first grade boys chicken and give him this 'cheese sandwich,'" Koltiska writes in a Facebook post. "I will never forget the look on his face and then his eyes welled up with tears."
There has to be a better way. Absolutely no child in America should be left to eat a government issued cheese sandwich. These are our children, they are not criminals. How can we as Americans stand by and feed the rest of the world, yet let our children starve or eat a non nutritious meal? This is unacceptable.